If you can SHOOT, you can PLAY!
SHOOT NATURAL is a revolutionary basketball training aid that physically instructs and encourages proper shooting technique. By addressing the player's most common mistake of "offhand interference", SHOOT NATURAL creates the feel of a perfect shot by discouraging the common and costly mistake of improperly using the off-hand in your shot.
Why SHOOT NATURAL? With the SHOOT NATURAL, players cannot feel the ball on their offhand thumb or palm, which naturally eliminates the use of the non-dominant hand. By creating proper FEEL of less pressure and touch on the offhand, the Shooting Hand naturally becomes a dominant one handed shot – the way all GREAT Shooters shoot the ball!
Watch Dan Dickau, 6 year NBA pro and 1st Team NCAA All American show you how it works!
Order Online
For sizing, use a measuring tape and measure from the bottom of your palm to the top of your middle finger. If larger than 7 inches you will need a Large/X-Large. If smaller, order a Small/Medium.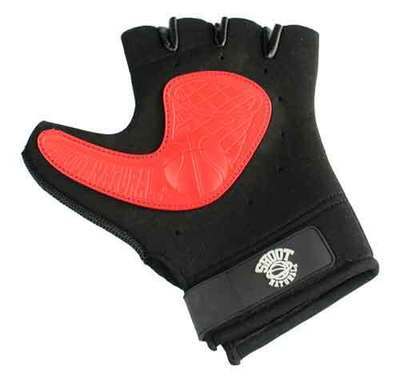 The Original SHOOT NATURAL (TM)
The Original SHOOT NATURAL (TM)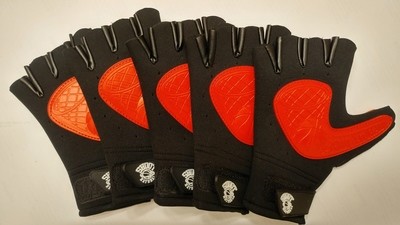 5 Shoot Naturals (TM) Team Special
5 Shoot Naturals (TM) Team Special
Why does SHOOT NATURAL work so well?
SHOOT NATURAL provides the PERFECT Balance by taking away Pressure and Feel on the offhand. This is a simple, but effective formula:
Less Pressure on the offhand results in
Less Feel on the offhand
THIS IS THE KEY: Less Pressure and Feel on the offhand increases Pressure and Feel to the Shooting Hand
The Increases Pressure and Feel on the Shooting hand results in increased POWER, ACCURACY, TOUCH, and RELEASE during the shot.
This all equals A MORE DOMINANT ONE HANDED SHOT!
A coach, trainer, or professional player can tell you many times how you shoot the ball, but until you understand exactly how it FEELS, it is difficult to replicate that shot consistently. SHOOT NATURAL takes out the middle man; the SHOOT NATURAL teaches you exactly how a balanced shot should feel. Which makes practice time much more effective.
The Rigid thumb guide and the curved palm-swells encourage a natural and comfortable grip for shooting, dribbling and general ball-handling. The glove is designed to be completely reversible, working on the shooting hand or guide hand for left or right handed shooters. U.S. Patent Pending.